Benches can fit in virtually anywhere, but not just any bench. Furniture comes with different styles and themes and you wouldn't want to pick just any piece of furniture for your living room, right? Choosing the perfect bench for your needs is the same thing!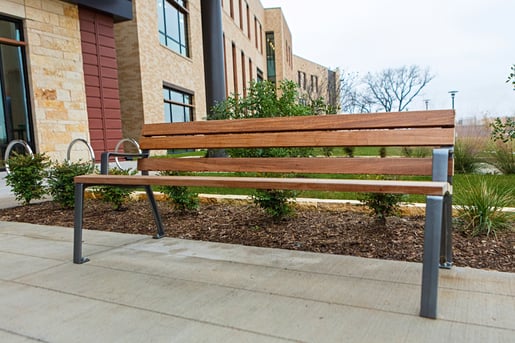 Thomas Steele benches come in all different shapes, styles, colors, and materials for various uses, needs, and desires. This is not a one size, fits all type situation. This is where your style and degree of customization come in. Follow this short and simple step-by-step guide to make just the right decision for you and your unique space.
Step 1: Determine Your Style
As mentioned, benches come in all sorts of varieties. First, think about your style. Are you looking for something classic and traditional or something that is more modern and sleek? If you are leaning toward the classical side, you may want to check out our Carnival bench, the Waldorf, or even the Gramercy bench. If you you are inching towards a modern look, we suggest checking out our Sawyer bench, the Midvale, and Ashton. Of course these are just to name a few. By all means, these are not the only benches from said categories. Trust us, there is much more where that came from!
Step 2: Choose Your Length
Our benches range in size availability, but many are offered in lengths between two, four, five, six, and eight foot lengths.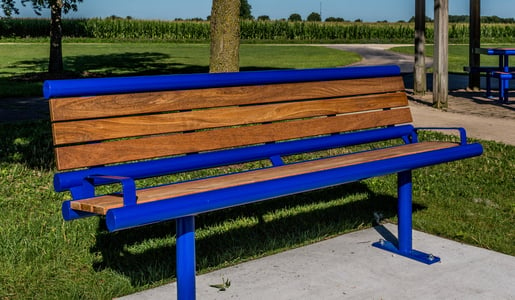 Step 3: Find Your Installation Method
The majority of our Thomas Steele benches do only come with a surface mounted option. However, there are options such as the Walden and Carnival II Flat bench that can be fabricated for in-ground installation.
Step 4: Select Your Metal Finish/Color/Material
Next, you will need to choose the finish you would like the metal parts of your furniture to be. Choose from a galvanized finish or a powder coated finish. If you opt for a powder coat finish, enjoy your choice of 22 various colors.
Depending on the bench you selected, you may also choose from various seat materials such as recycled plastic, embossed recycled plastic, and even Ipe wood.
That's it. Plain and simple! In just a matter of four easy steps, you can be on your way to placing your order for your next Thomas Steele bench!
Don't forget your bike racks too! Our sister brand Madrax Bike Racks, has quite the wide variety of any bike rack you could need!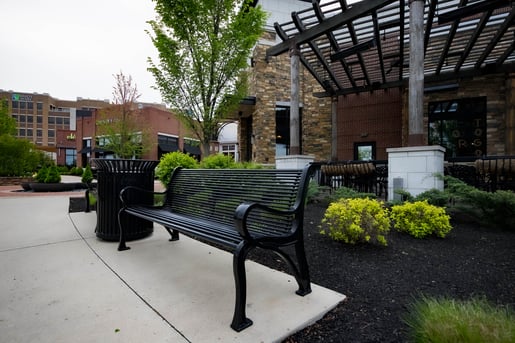 Contact us today with your questions! We are always happy to help!
Visit: thomas-steele.com & madrax.com
Email: sales@madrax.com
Call: 800-448-7931