Nothing beats the look of wood.
At least, that's been the prevailing thought in outdoor site furnishing design for quite some time.
But wood has its blemishes as well. Not necessarily physical blemishes. Those are often revered and referred to as "character".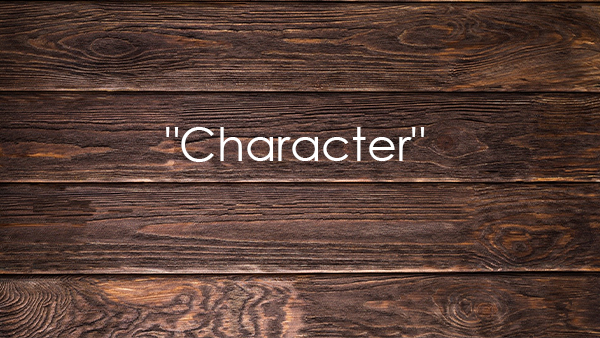 Foremost, I'm talking about its environmental impact. Where and how the wood is harvested has become an increasing issue that has made this a less appealing material option.
Even as an industry standard, ipe has come under scrutiny for its actual sustainability.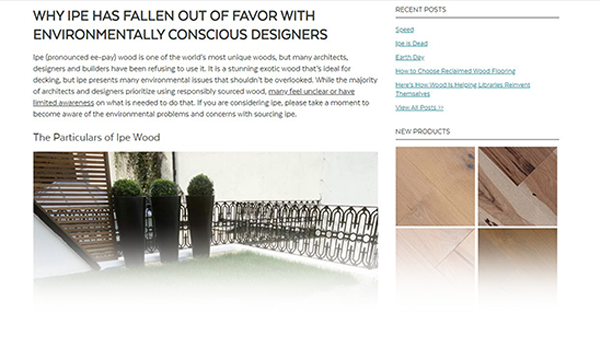 Then there is the matter that wood requires upkeep. Especially, when trying to maintain the coloring and "fresh" look the site furnishing has when it is new.
Granted, it's relatively easy to refresh the look of wood. In the case of ipe, a light sanding and new coat of oil will bring it back close to its original state.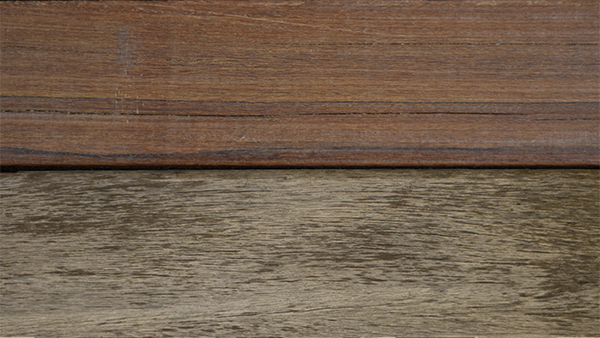 However, this will require allocating resources to do so. Otherwise, the wood weathers to a silver-grey color. Which has its own visual appeal.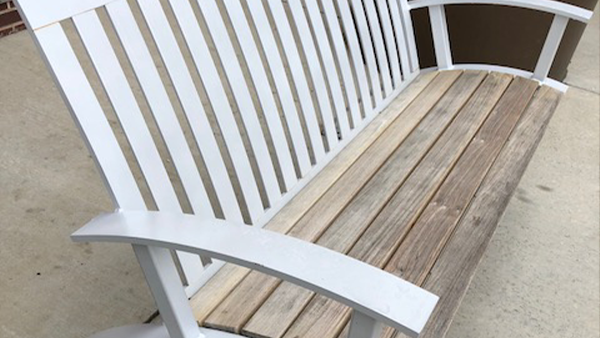 Although, most site furnishings are purchased based on their original look and not what it will become.
Then there are the performance factors to consider like mildew, insects, splintering and other potential factors where the durability of the wood would be an issue.
Many woods, either natural or modified, are resistant these common problems.
These issues can still present themselves with wood. Especially when placed in areas that are predominantly damp and shady.
There are other limitations of wood like checking, splintering and cracking.
Recycled Plastic
At this point, any fan of Shark Tank is probably ironically saying in their head "There must be a better way!"
There is. And that alternative is? Recycled plastic.
Now, you might be thinking "Those plastic, synthetic-looking logs?"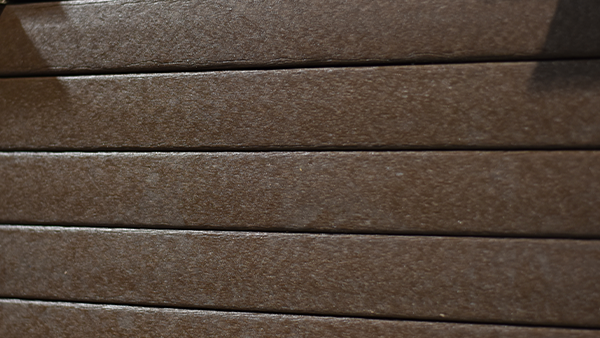 That's where we were with recycled plastic in the past. But advances in the way this material is processed has closed the design gap between wood and recycled plastic lumber.
Embossed recycled plastic is a newer material option that features the natural-looking grains that make wood so desirable.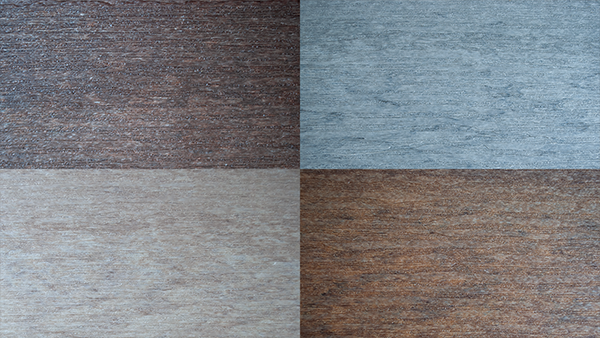 Even from a few feet away, the boards more closely resemble actual wood.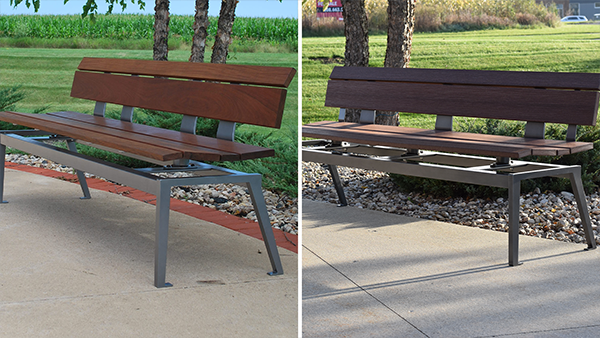 Obviously when you're sitting on a bench or at a table made with embossed recycled plastic you can see and feel that its plastic. But it's a big leap from where recycled plastic material started out.
Added to its improved visual appeal, recycled plastic is completely impervious to mold, rot, insects, splintering or cracking. This makes it a material as close to maintenance free as it gets.
It's also a much more sustainable option compared to wood. The recycled plastic used by Thomas Steele is made from recycling discarded plastic produced for industrial applications.
Also, it will not leech or bleed toxins or carcinogens into the soil or marine ecology. And the material is made in the USA, so it satisfies many Buy America mandates.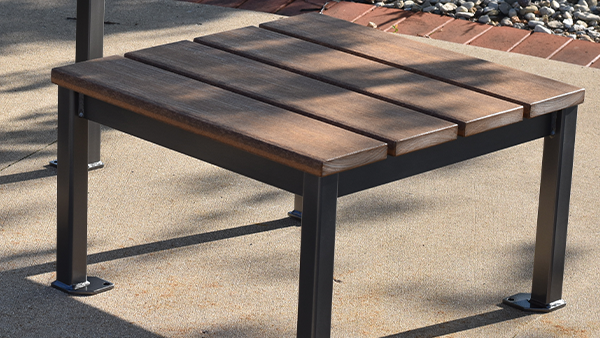 Recycled plastic is typically a cheaper board option compared to wood as well.
Limitations
Despite all of its virtues, recycled plastic does have drawbacks. Primarily structural strength.
Recycled plastic boards can actually sag under their own weight. Site furnishings offering this board type, will need to be adequately framed and supported to prevent sagging, bowing and warping.
This is why certain site furnishing designs are not available in recycled plastic.
It's also worth noting that the material is made of recycled content. Once manufactured into recycled plastic boards, there are no recycling programs for the material. They would end up in a landfill once discarded.
Today, there's nothing that can exactly match the natural beauty offered by wood.
But recycled plastic has gotten a lot closer. When considering its material and maintenance cost-savings, and performance attributes, we think it's an option worth looking at closer.